Most of the products that companies manufacture and deliver must be arranged in pallets to be shipped to its destination. Thus, palletizing with industrial robots is one of the most demanded applications in all sectors of industry.
Palletizing applications from it Robotics are designed to work effectively with boxes, bags or any other type of container. They can be equipped with sensors to locate the products regarding the different heights of palletizing layers. They also have grippers equipped with tools such as suction pads or claws in order to insert the product in the boxes to palletize and to place empty pallets or the cardboards used between layers.  These applications may include peripheral elements too, such as conveyor belts, layer forming tables, strapping machines, baling machines, etc.
PALLETIZING APPLICATIONS FROM IT ROBOTICS:
BOX PALLETIZING IN DIFFERENT INDUSTRIES: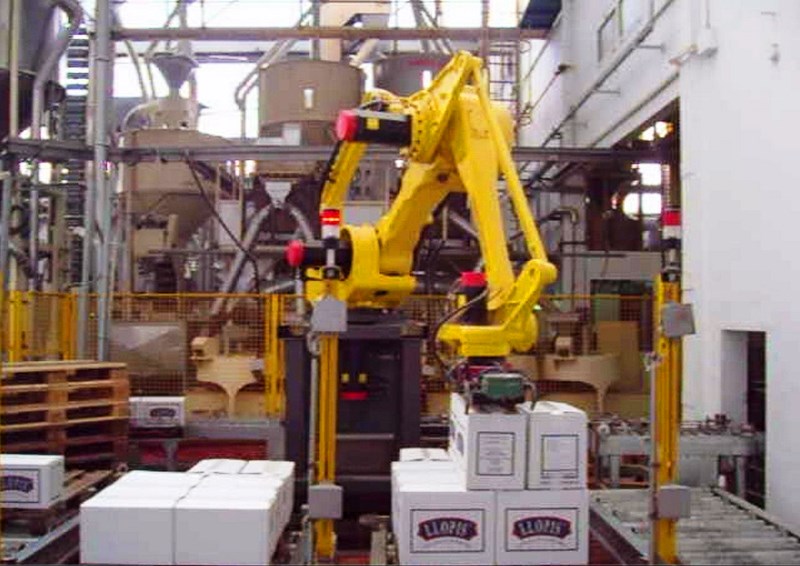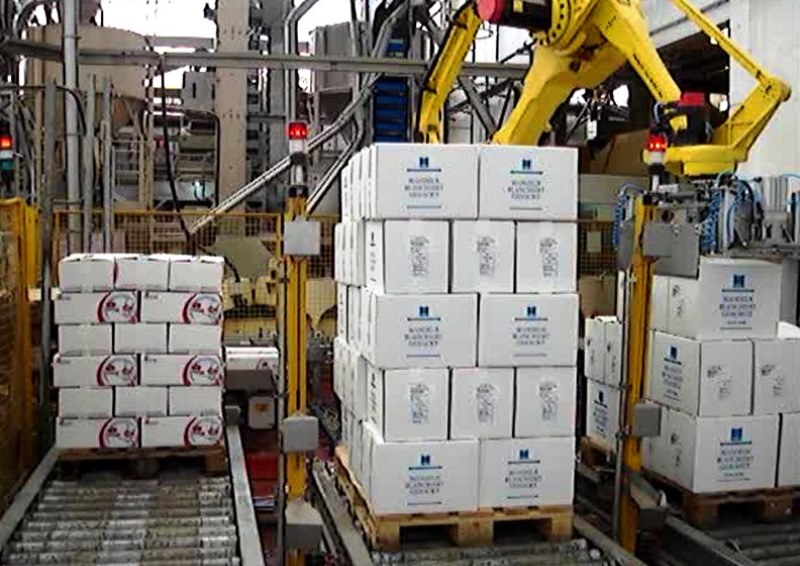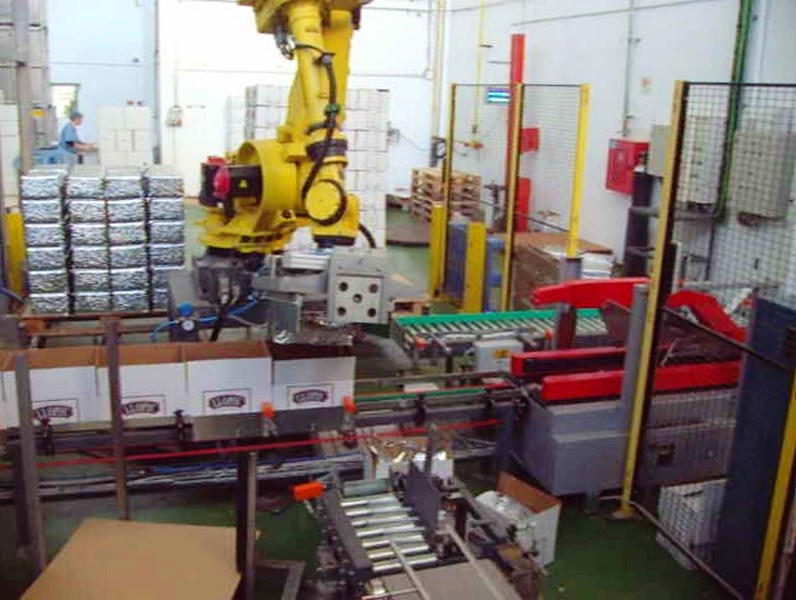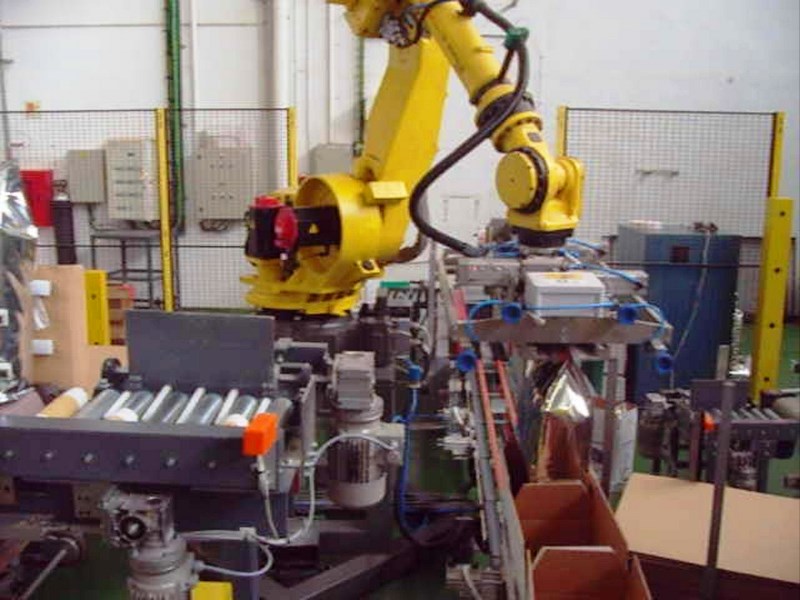 Manipulating pallet and cardboard between layers.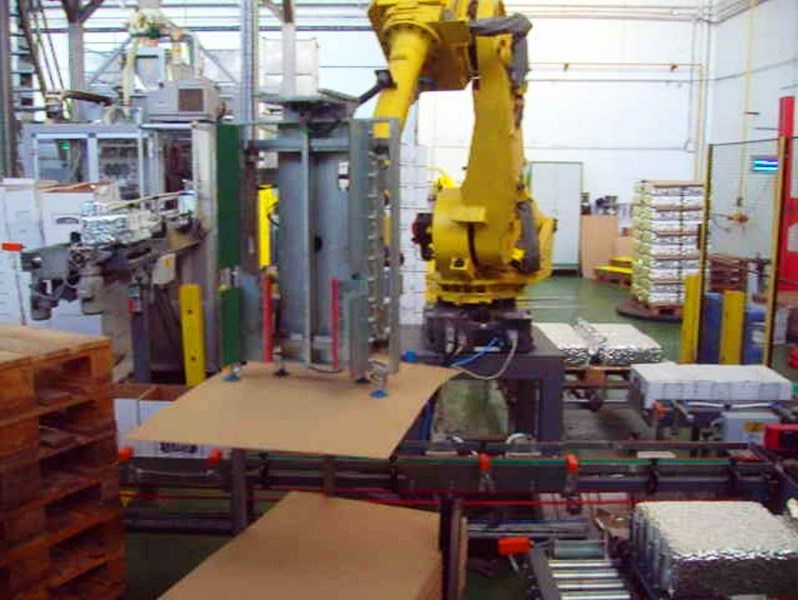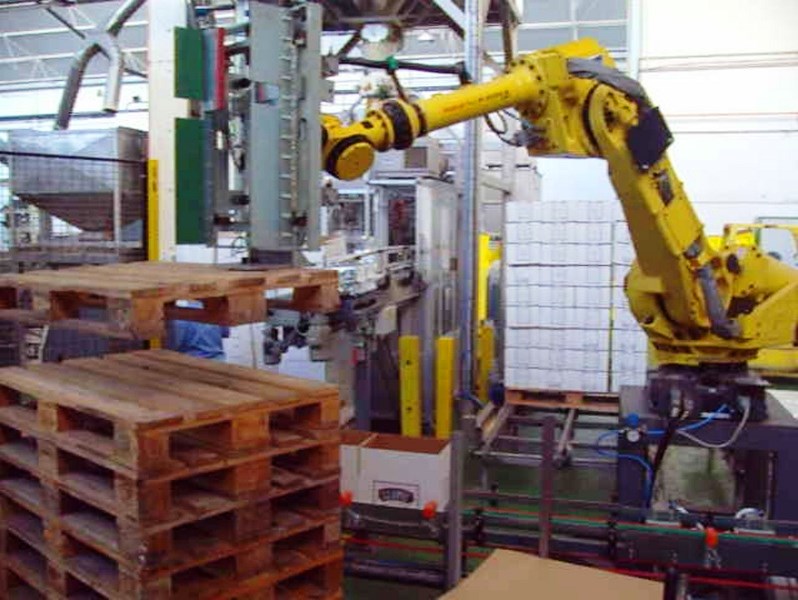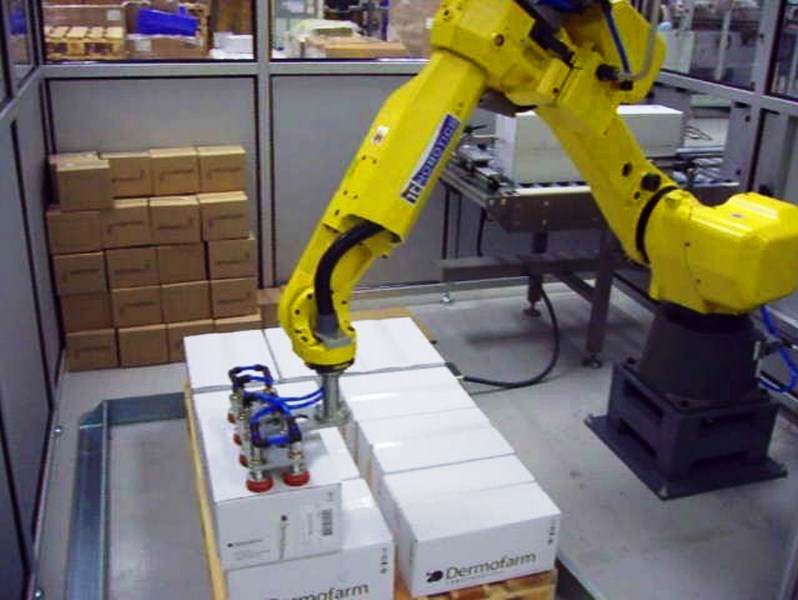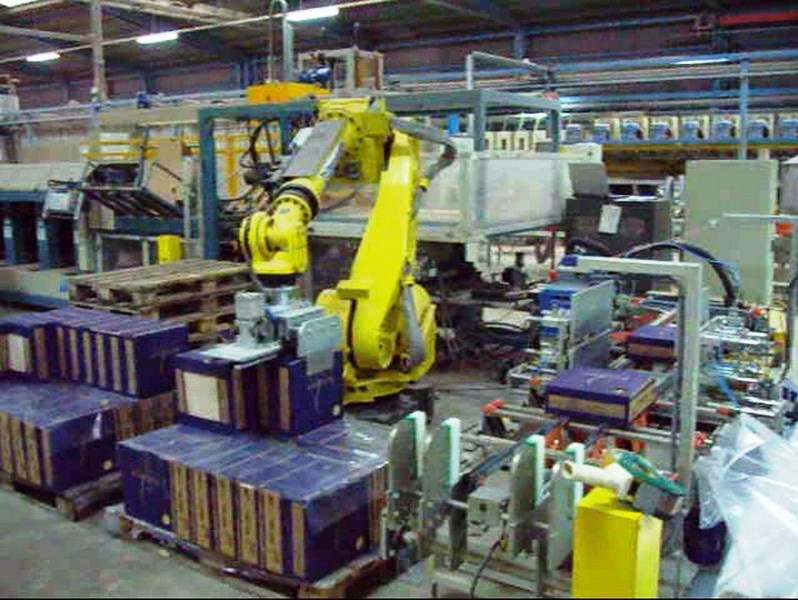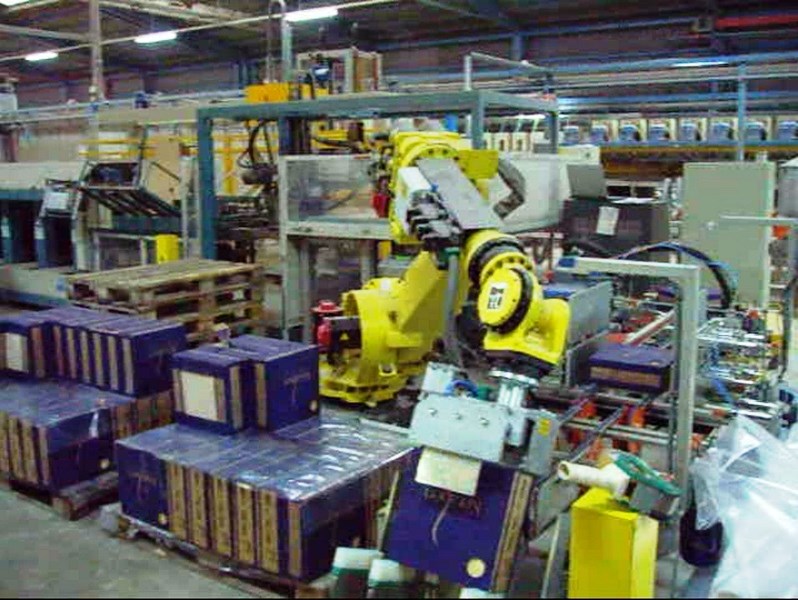 PALLETIZING OF BOTTLES PACKAGES.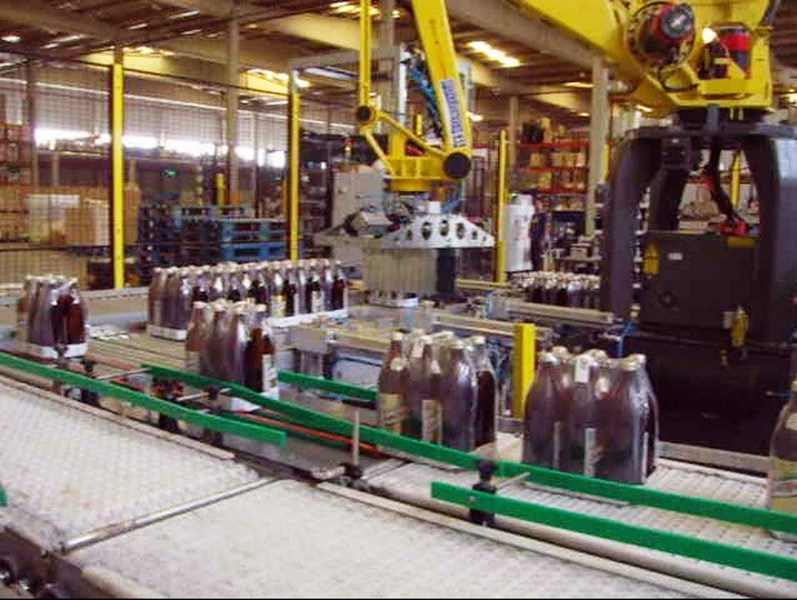 PALLETIZING OF GLASS JARS PACKAGES.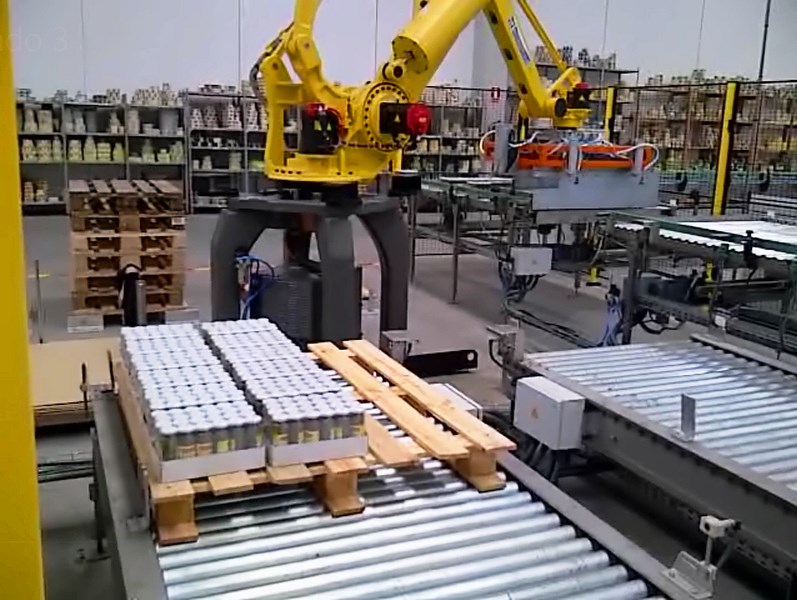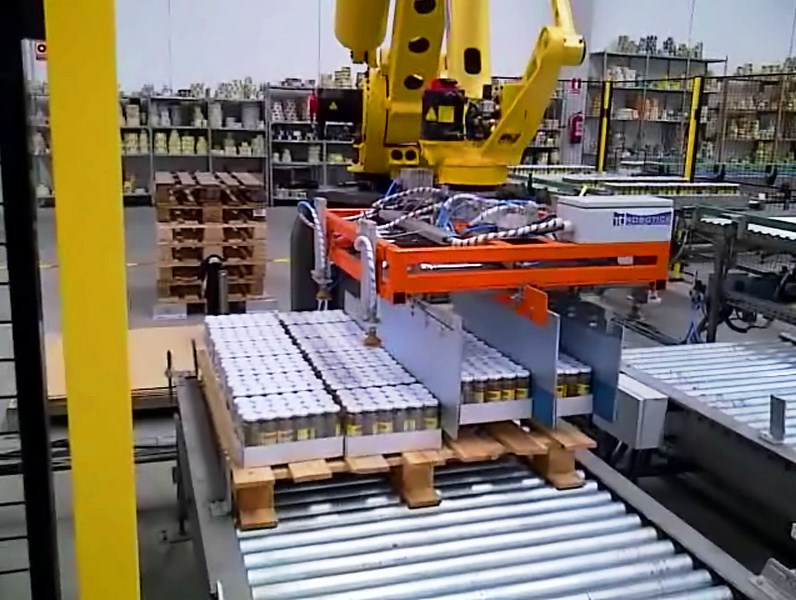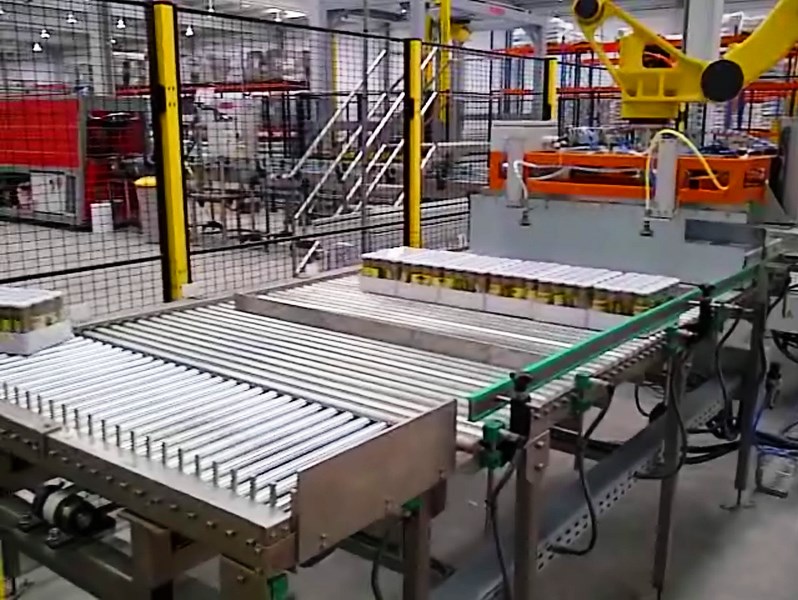 PALLETIZING OF BEVERAGE CANS PACKAGES.
Robot manipulating pallets and cardboards between layers.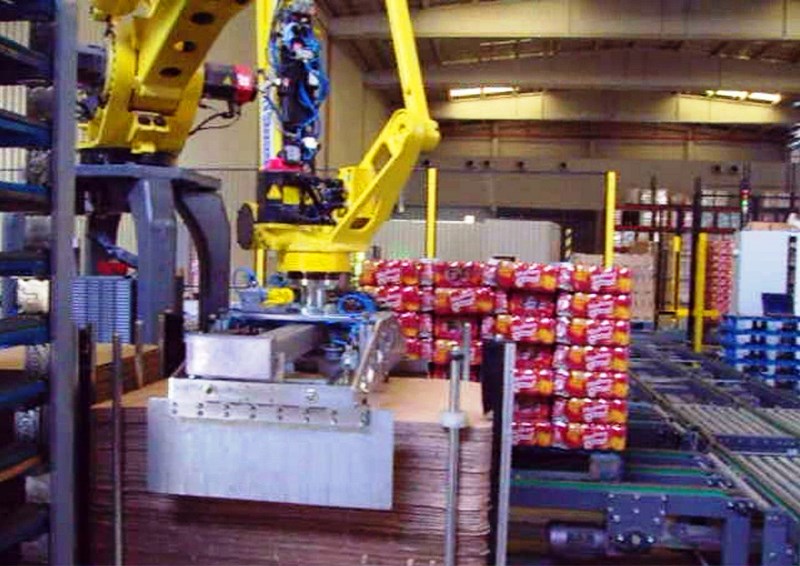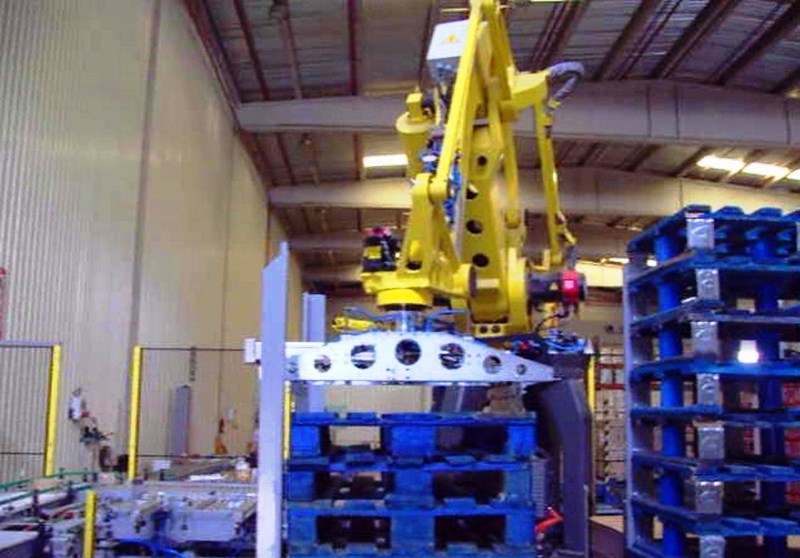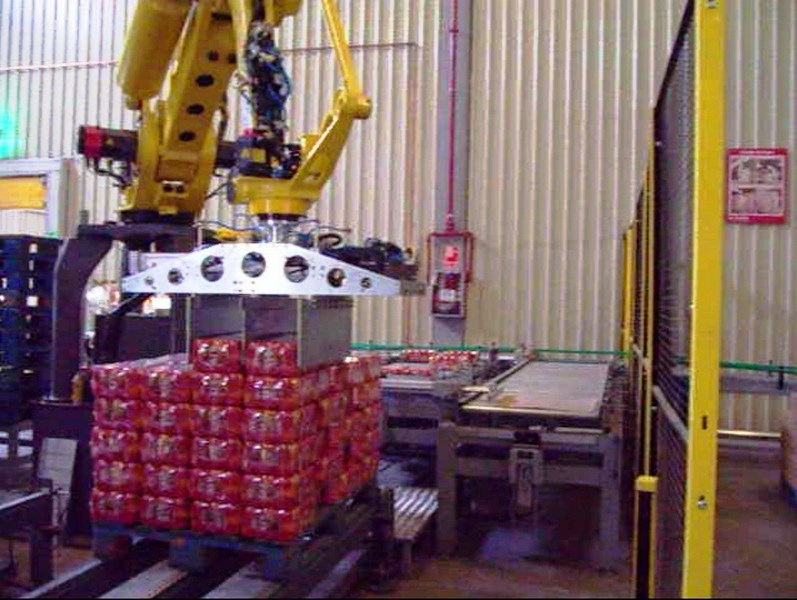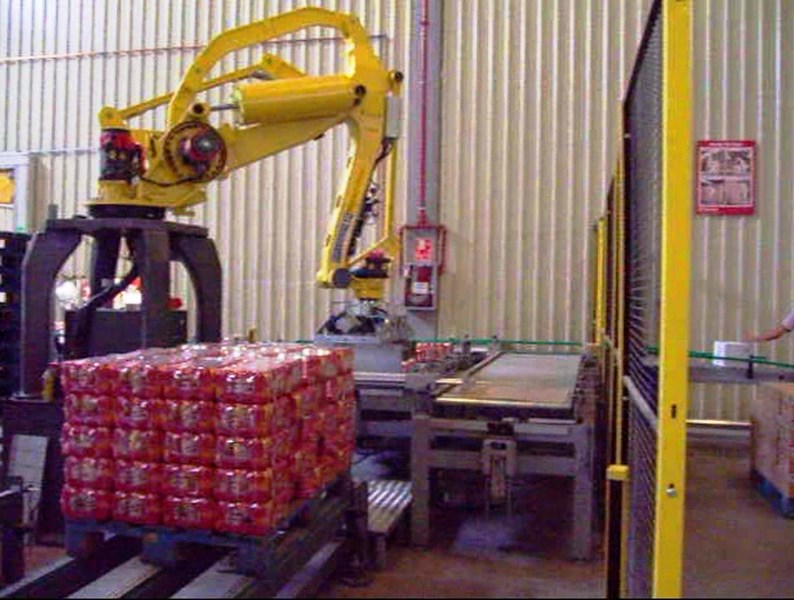 PALLETIZING OF RUBBER SHEETS.