It is very usual in industry to use robots to load and unload products in different kinds of machines. Following are shown some applications from it Robotics for machine loading and unloading involved in the manufacturing of different products:
APPLICATIONS FROM IT ROBOTICS FOR MACHINE ROBOTIC LOADING AND UNLOADING:
TUBES PRESSING AND FORMING
Robots equipped with artificial vision system to locate the positions of the tubes.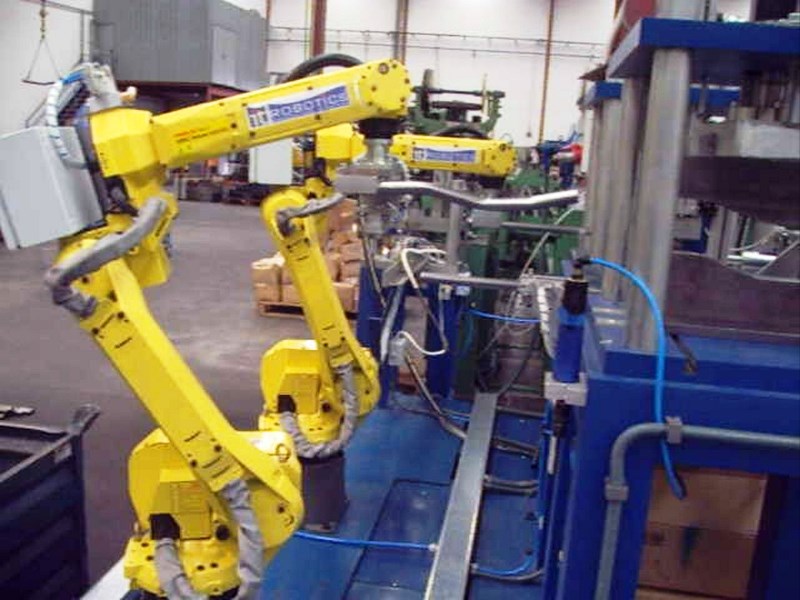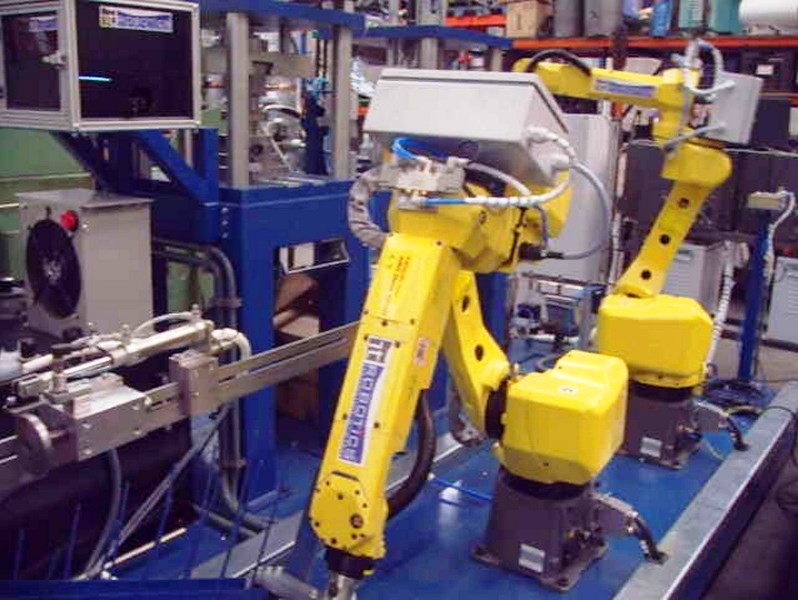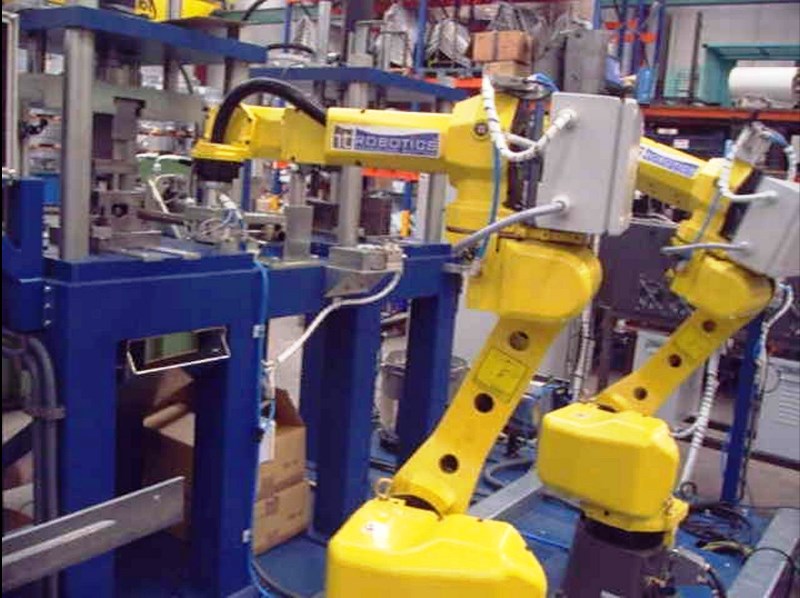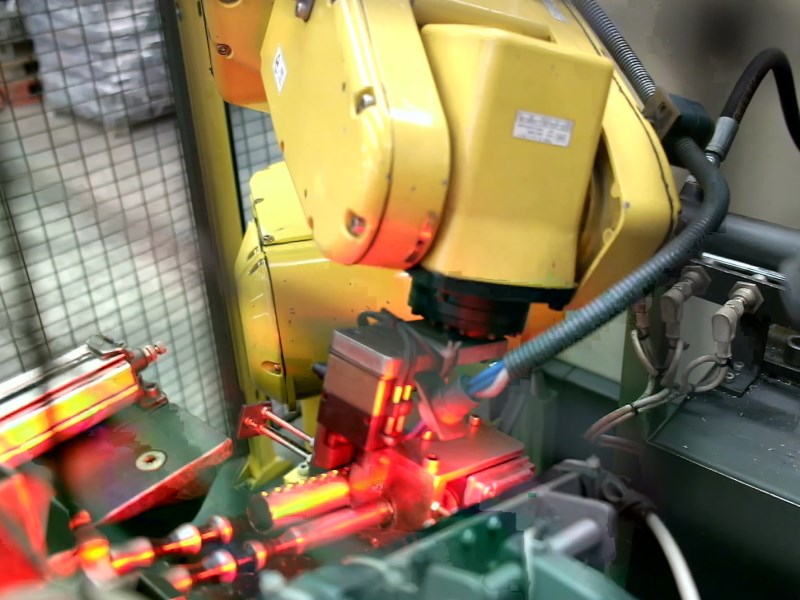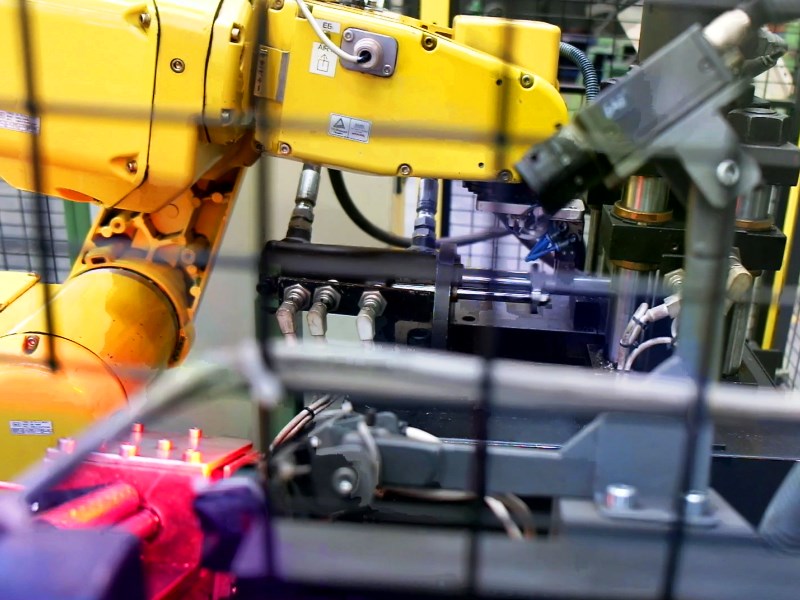 ROBOTS LOADING AND UNLOADING DIFFERENT PARTS IN PRESSES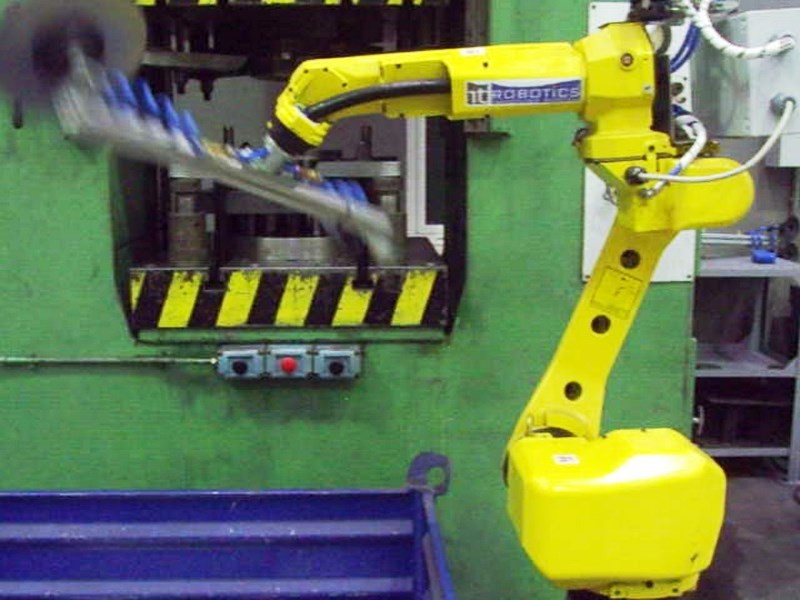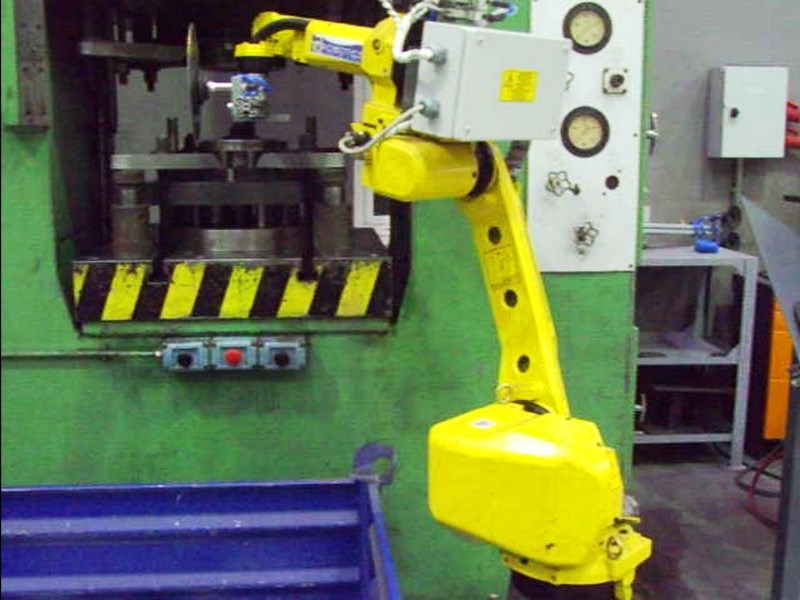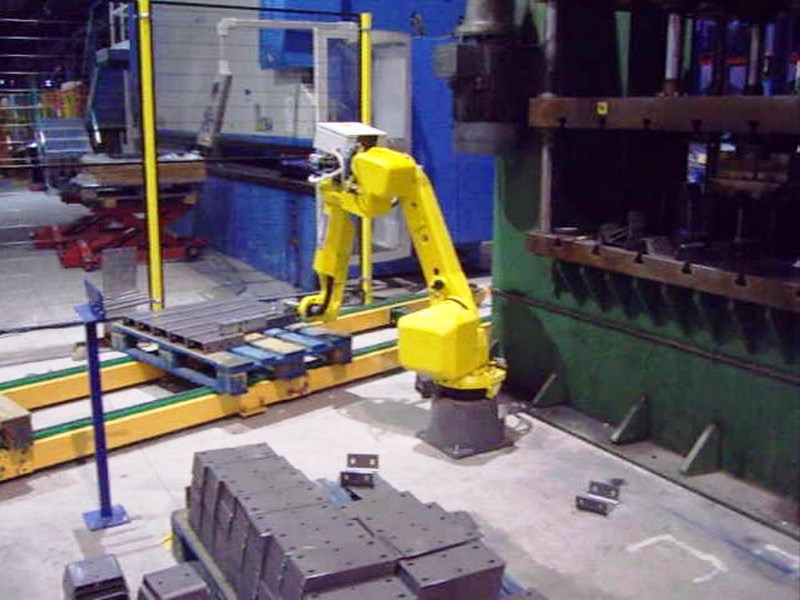 LOADING OF SHIP CHAIN LINK IN WELDING MACHINE
The robots used in this application are able to handle large loads from 350 kg to 1,200 kg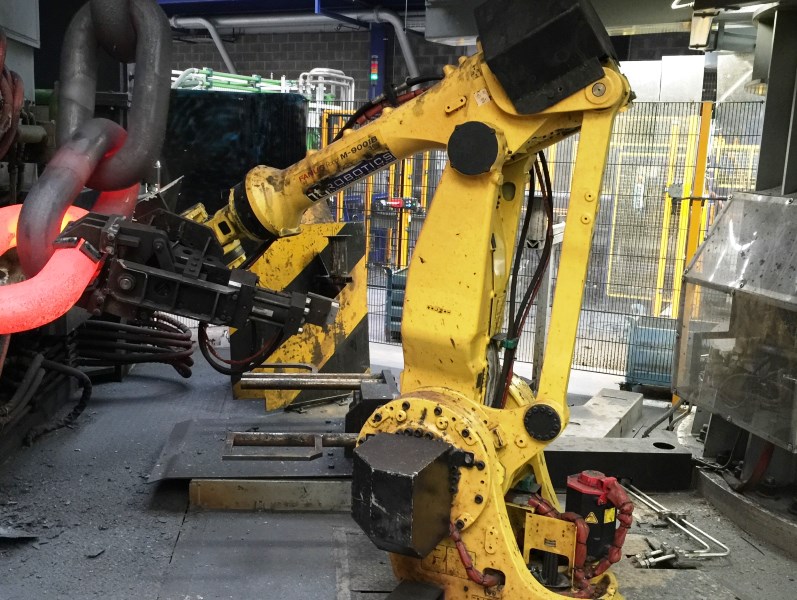 DIE CUTTING MACHINE FEEDING IN GRAPHIC ARTS INDUSTRY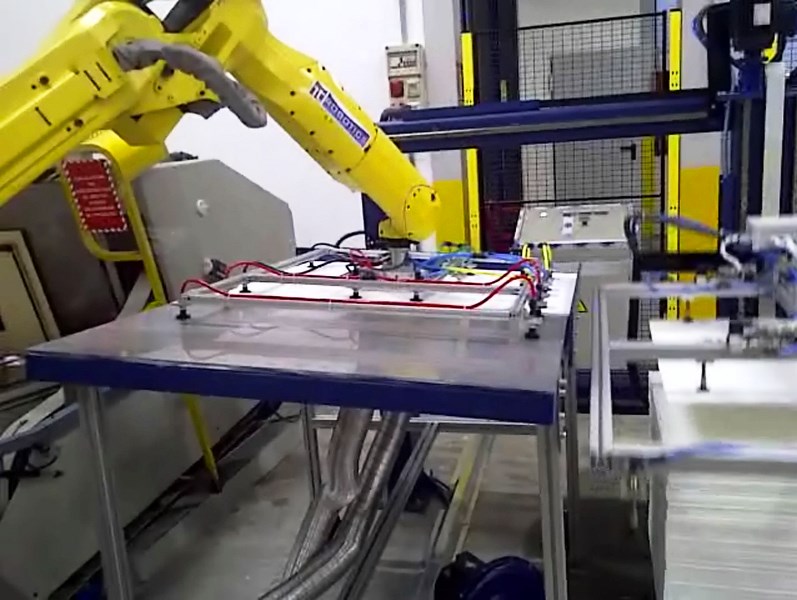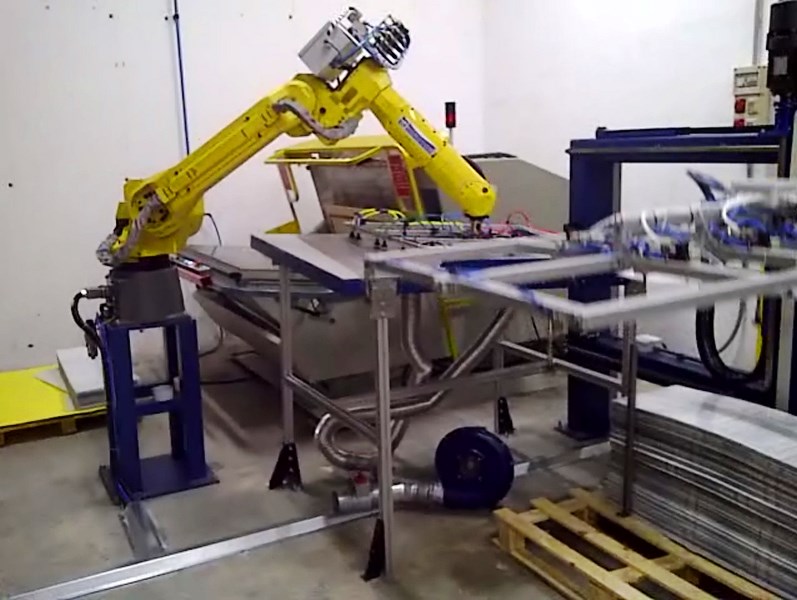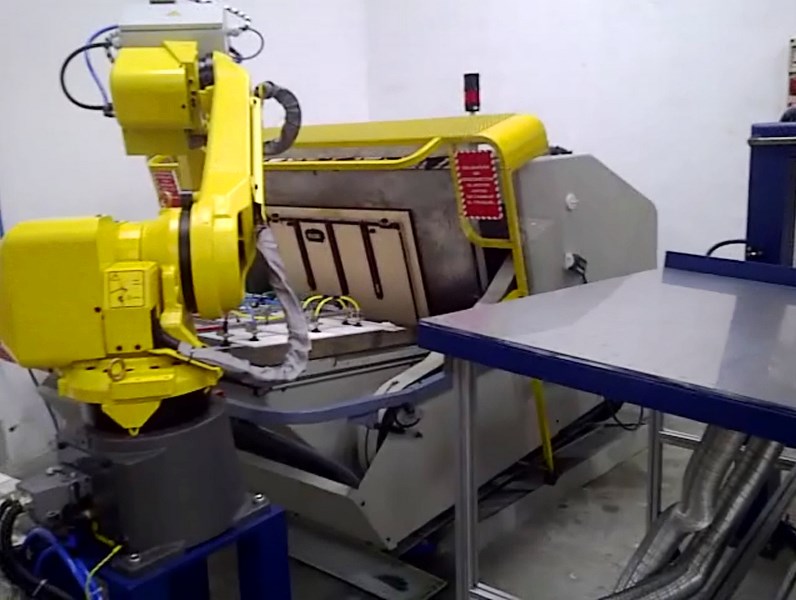 UNLOADING OF DIFFERENT PRODUCTS IN PLASTIC INJECTION MACHINES:
• Parts for plastic pipes.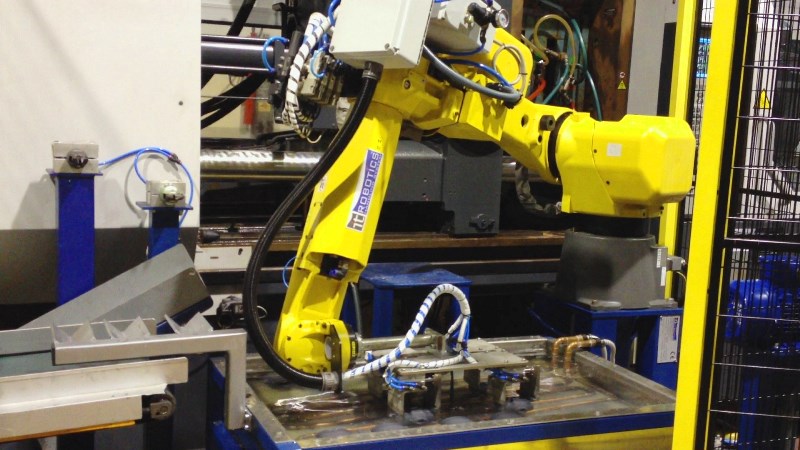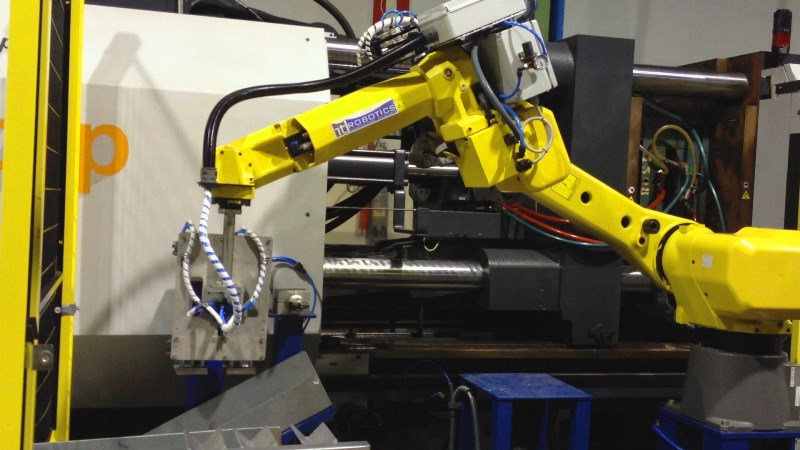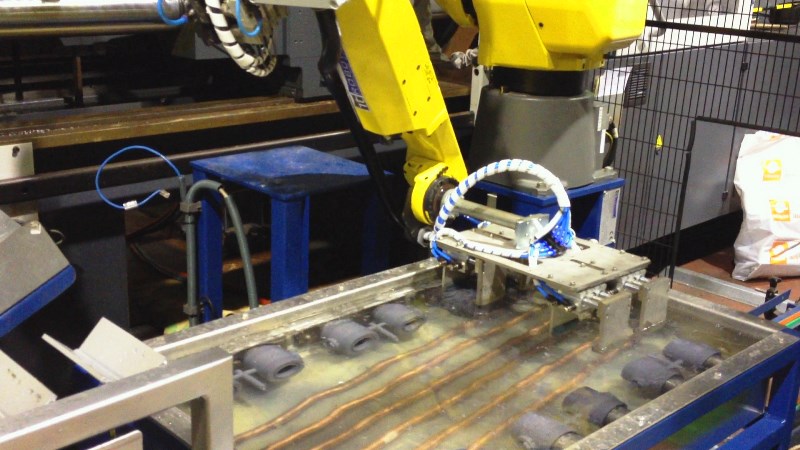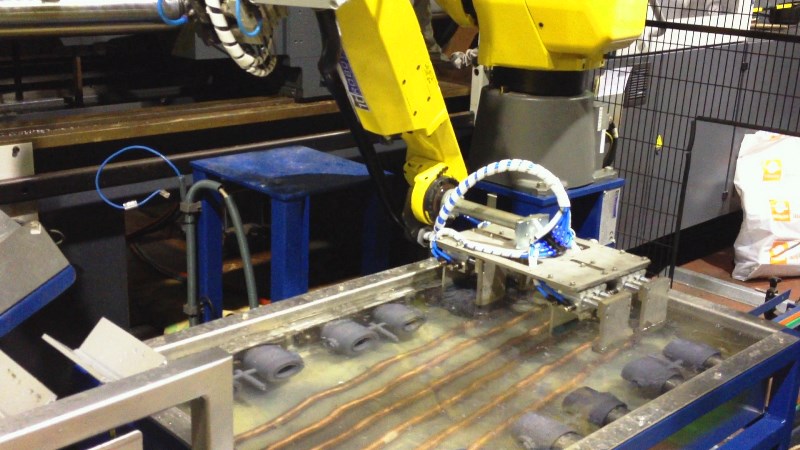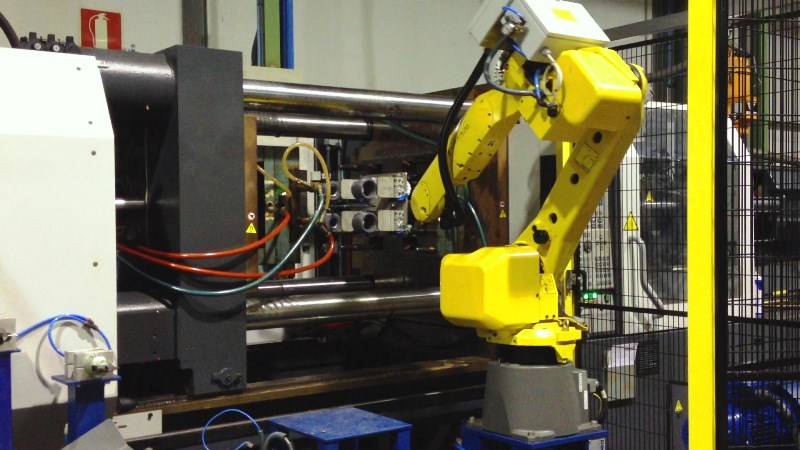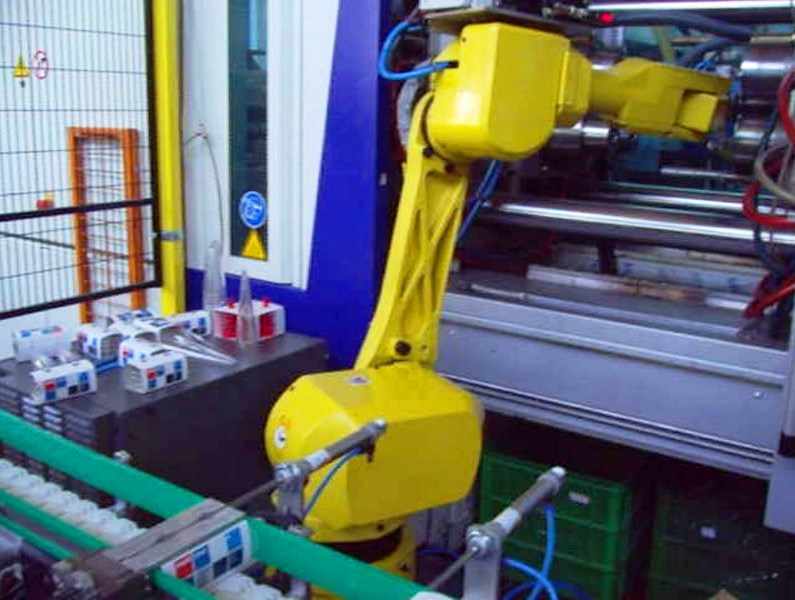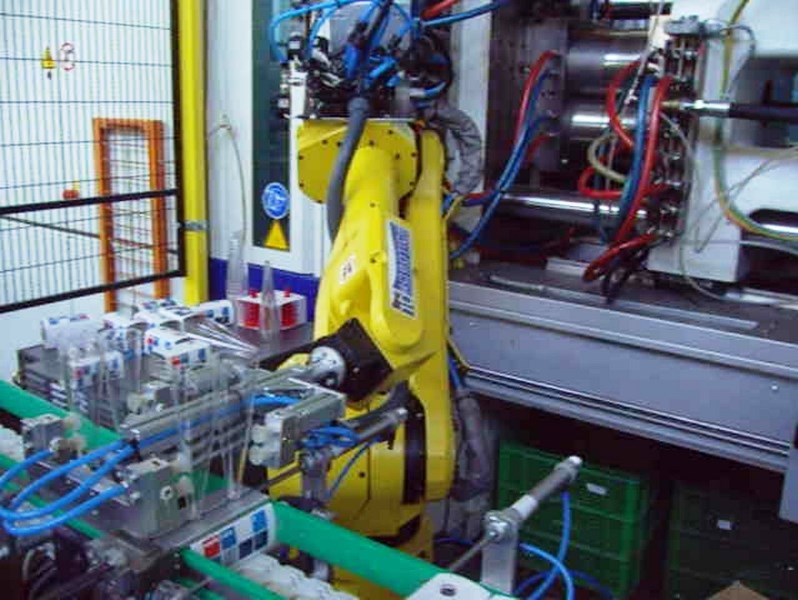 • Plastic glasses of variable size.