POLISHING, DRILLING, REVETING AND PINNING APPLICATIONS:
METAL CHASSIS POLISHING IN FURNITURE INDUSTRY.
Automatic polishing tools change. The robot includes a force sensor to control the pressure applied in each moment, depending on the tool and the polishing operation.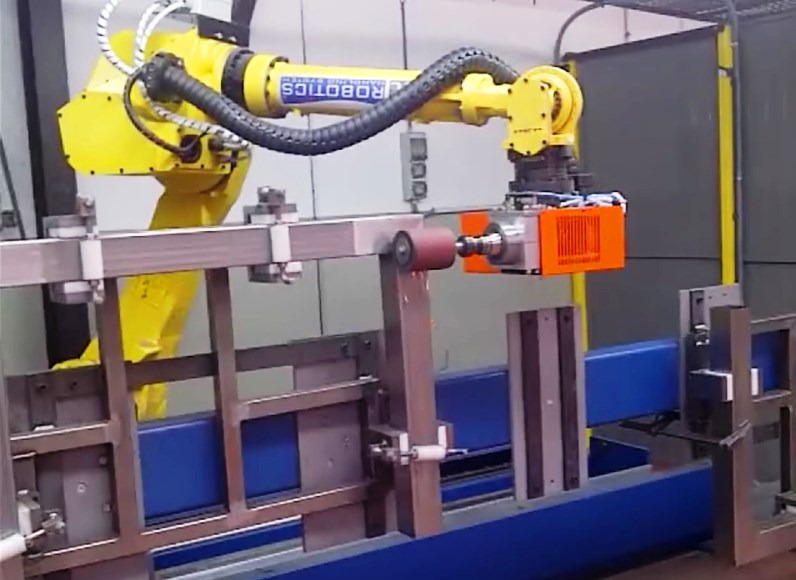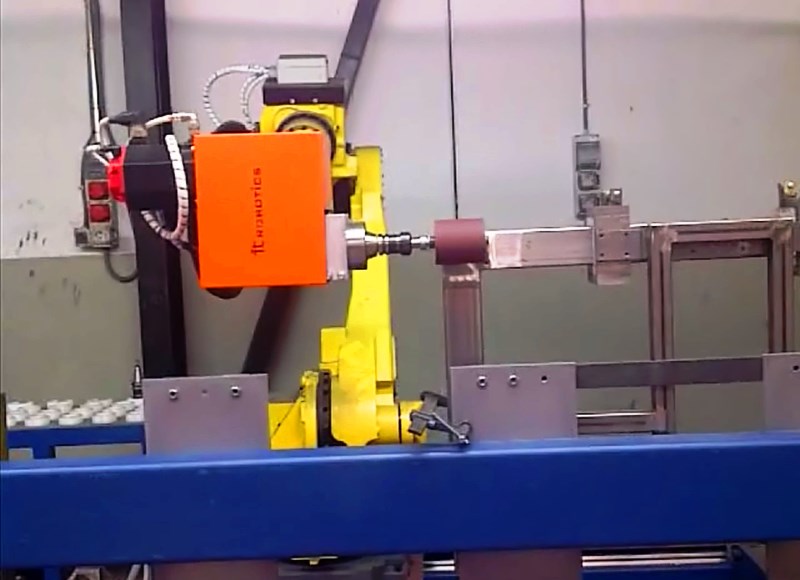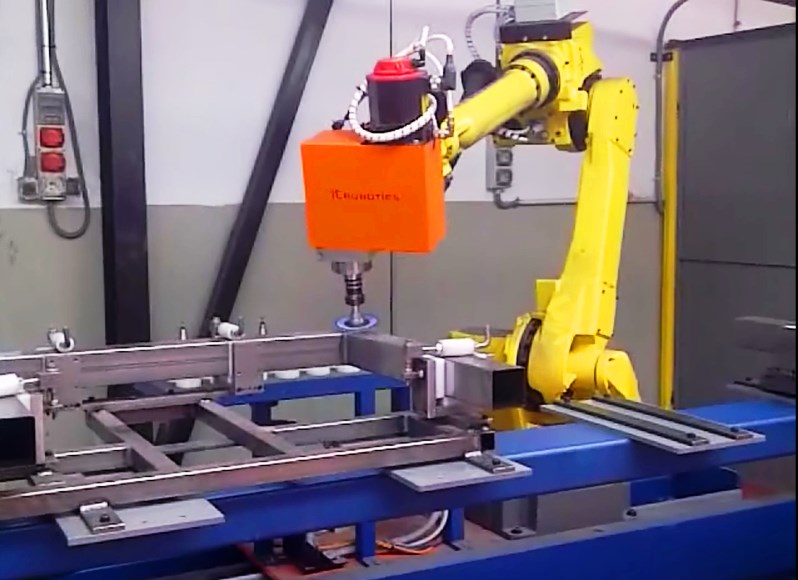 HANDLE DRILLING IN UTENSILS MANUFACTURING INDUSTRY.
The robot is equipped with artificial vision sensors to locate the handles.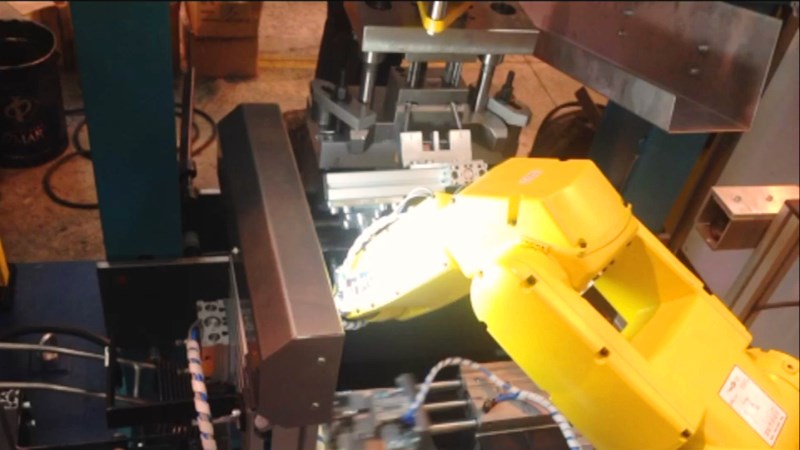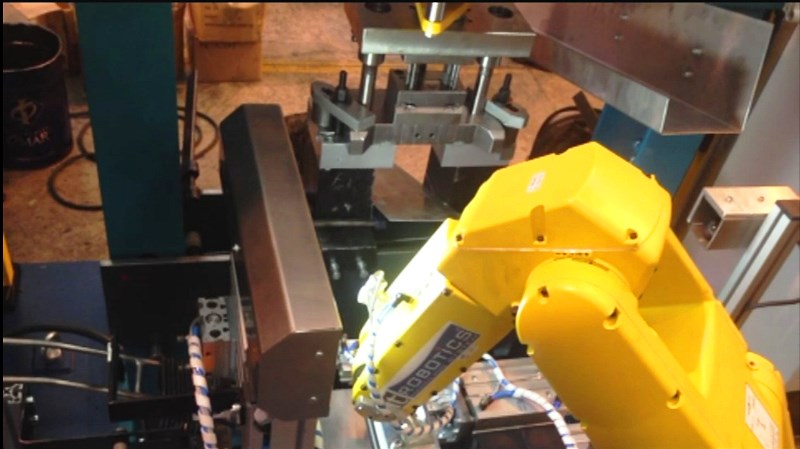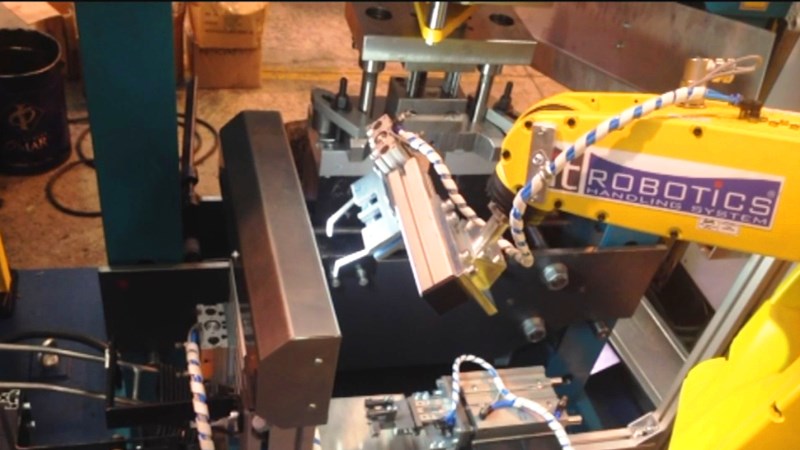 TUBE DRILLING AND BENDING FOR METALLIC FENCING.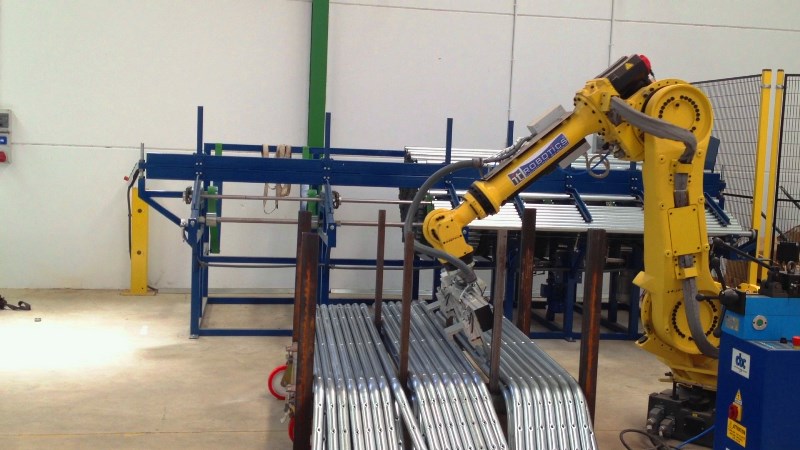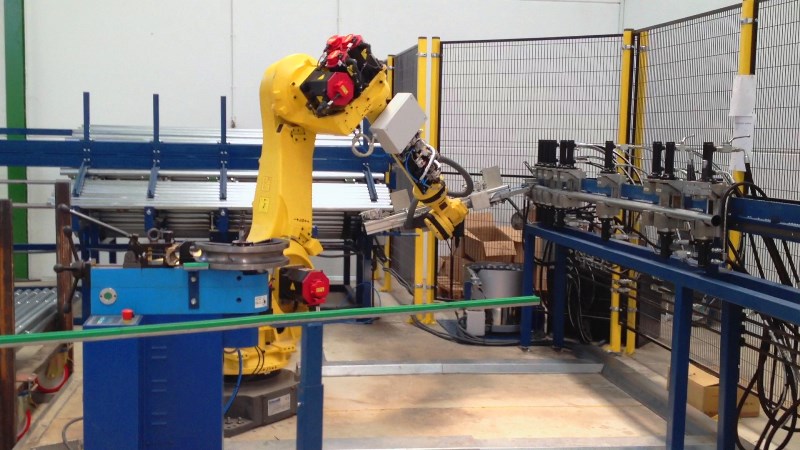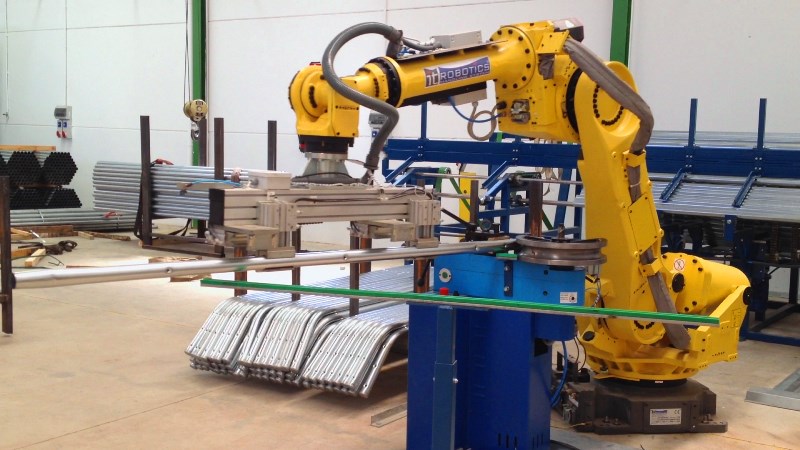 DIFFERENT APPLICATIONS FOR DRILLING IN METAL PLATES AND TUBES
.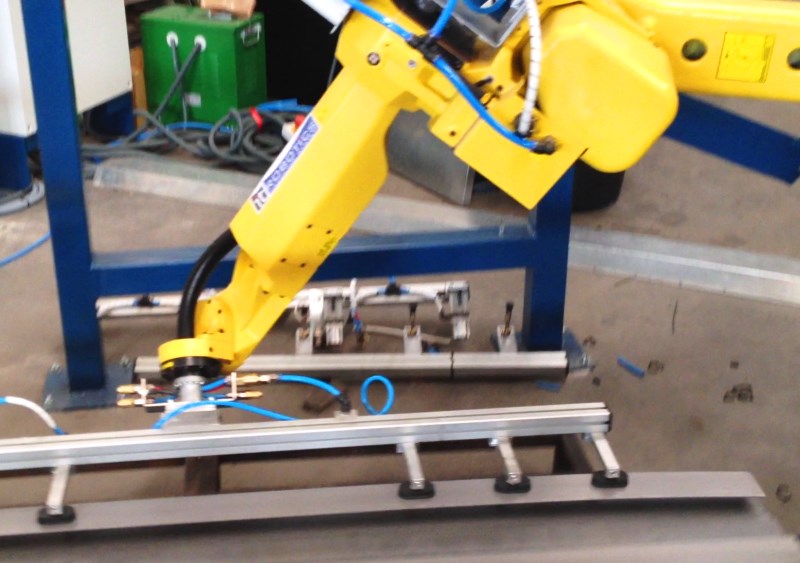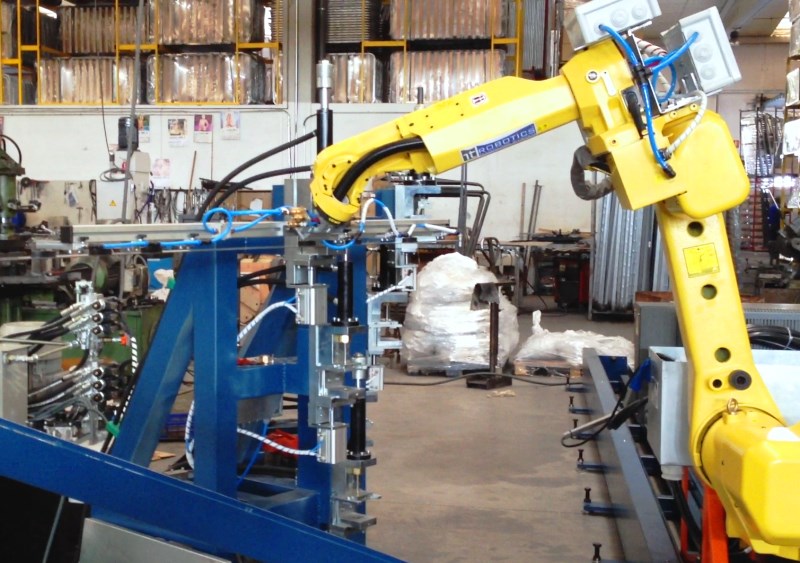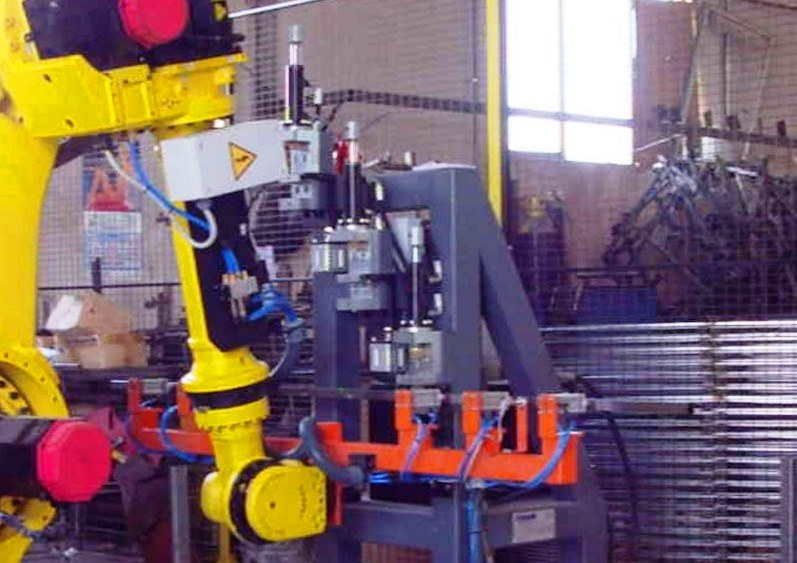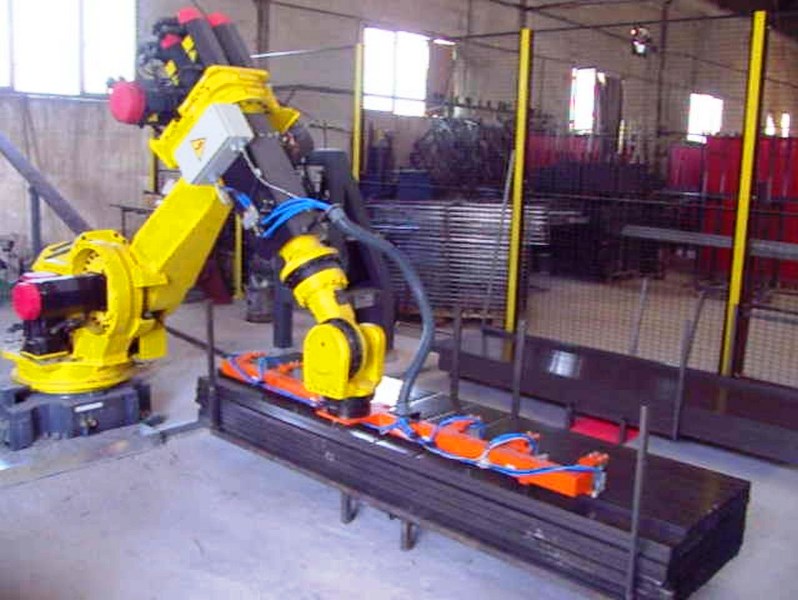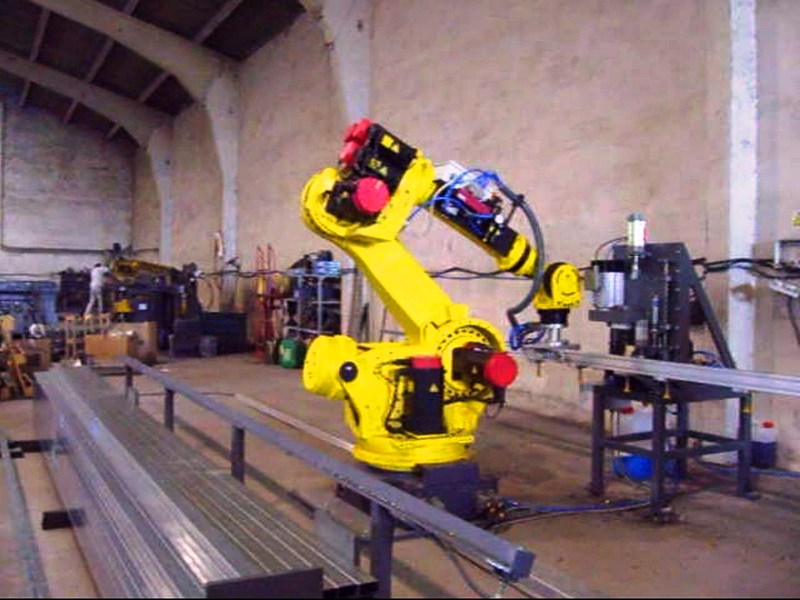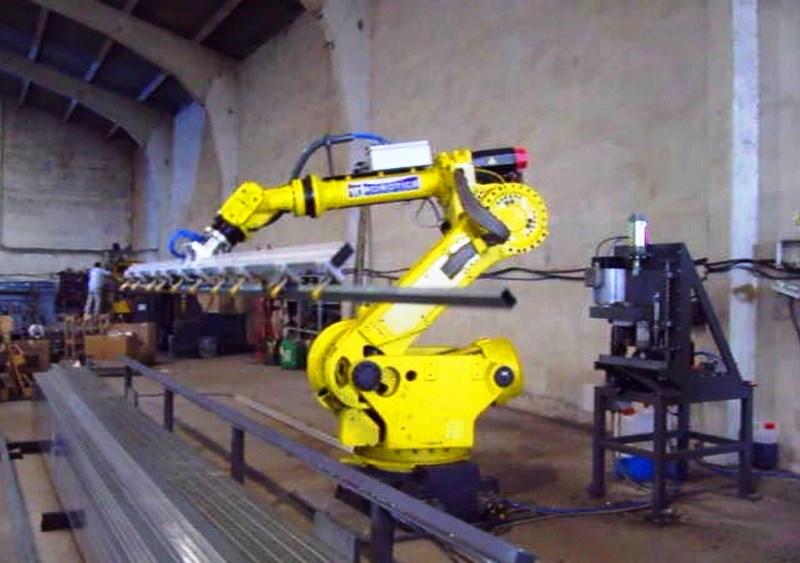 WOODEN BASES PINNIG ON METALIC CHASSIS FOR MATTRESS BASE MANUFACTURING.