METAL SHEET BENDING APPLICATIONS:
Robotic applications related to metal sheet bending are very common in metal industry. An industrial robot synchronized with the press brake performs tasks involving metal sheet feeding, support and operation tracking or piece removing. These applications can include different options: automatic metal sheet feeding, separators and thickness detectors, metal sheet centering machines, face exchangers for positive and negative folding, robots on servo-controlled track, robots in tandem, etc.
Metal sheet bending applications from it Robotics:
ROBOTIC BENDING APPLICATION WITH AUTOMATIC METAL SHEET FEEDER, FACE EXCHANGER AND ROBOT ON SERVO-CONTROLLED TRACK
.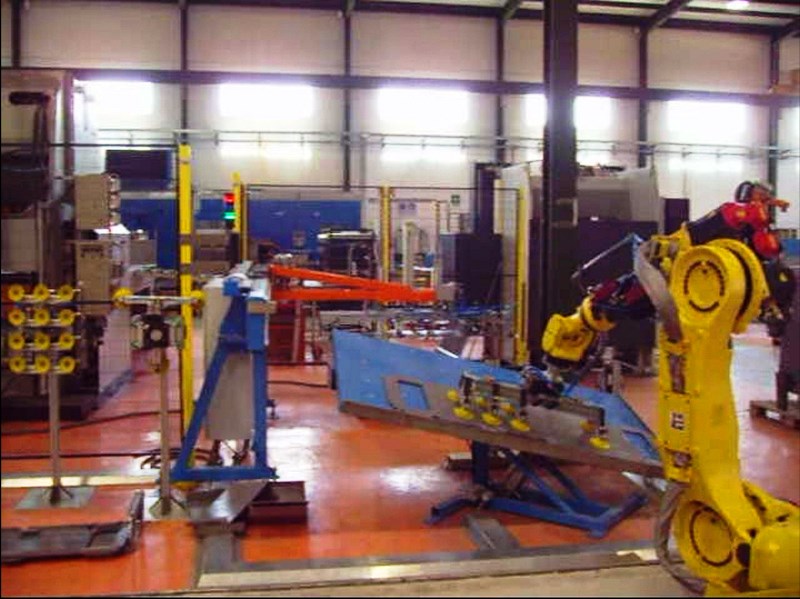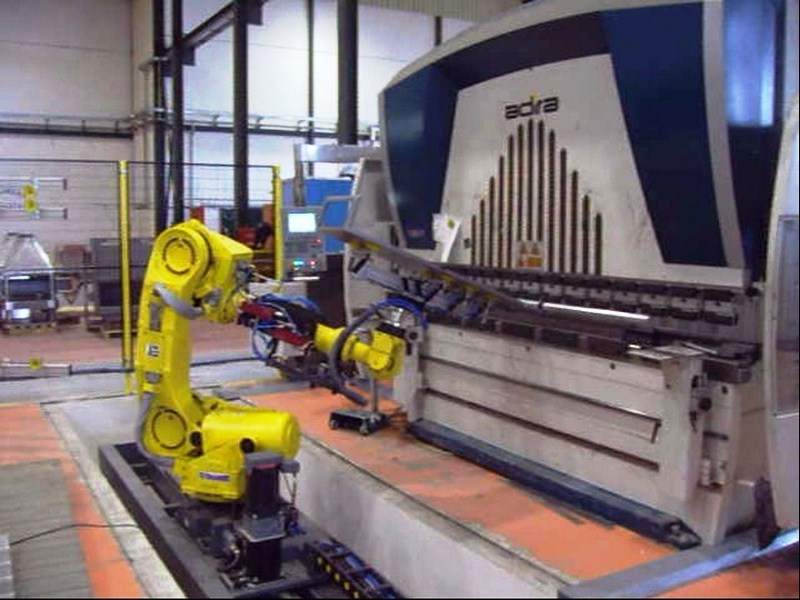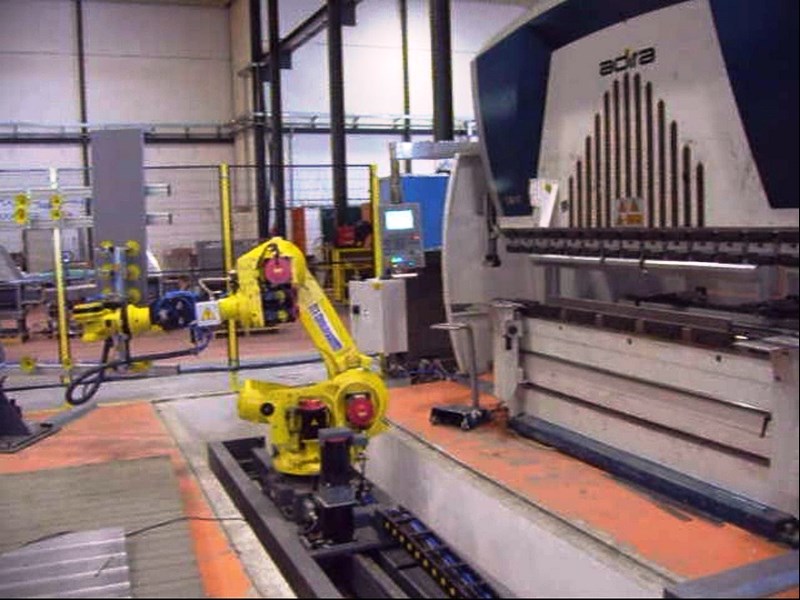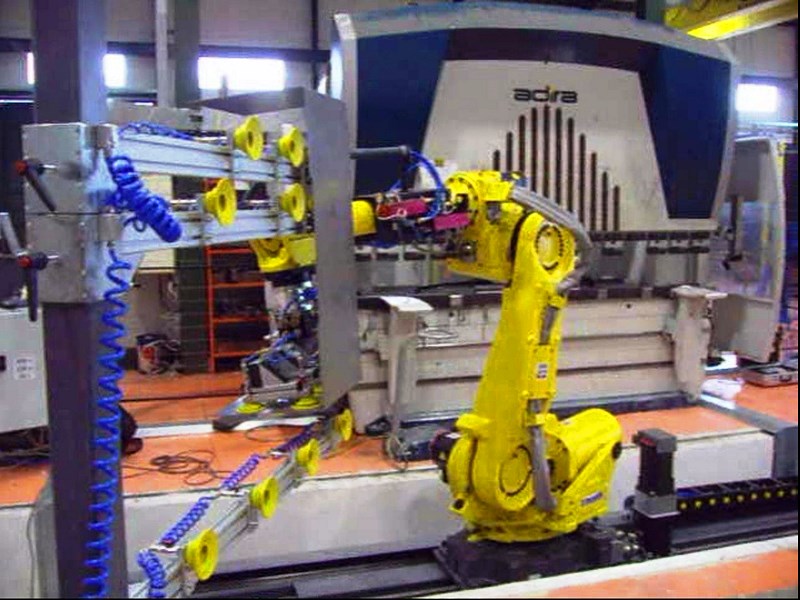 ROBOTIC BENDING APPLICATION WITH METAL SHEET CENTERING MACHINE AND FACE EXCHANGER.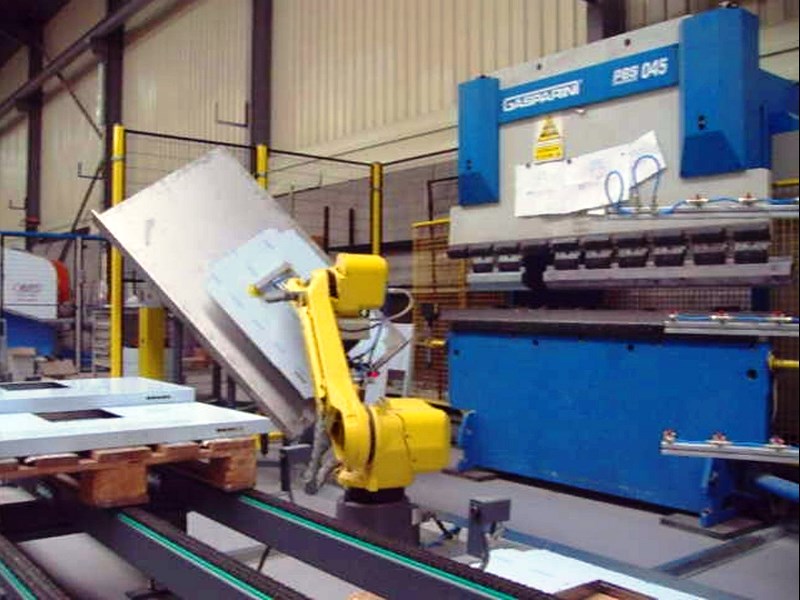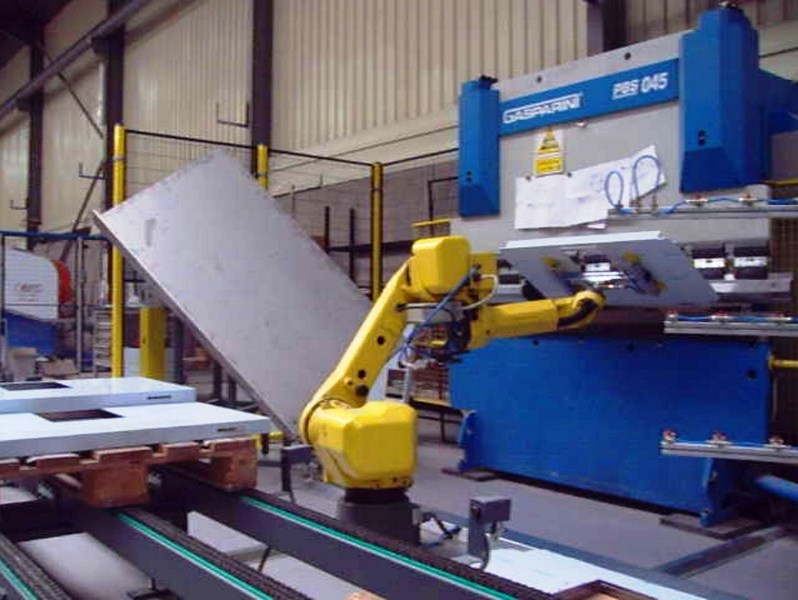 BENDING APPLICATION WITH 2 ROBOTS WORKING IN TANDEM ON A SERVO-CONTROLLED TRACK.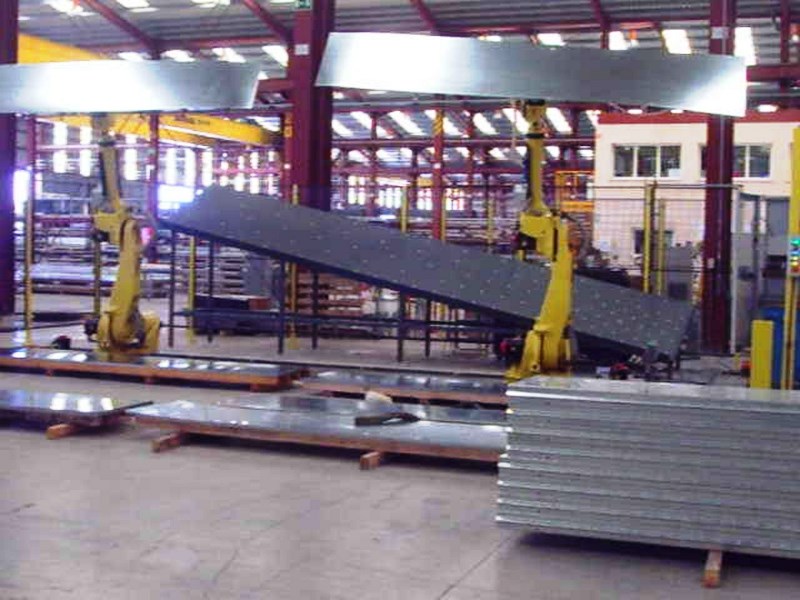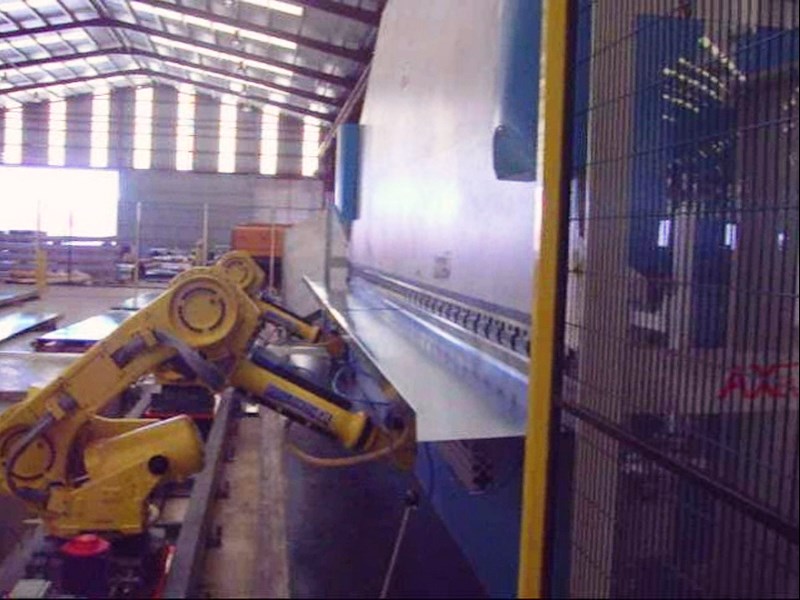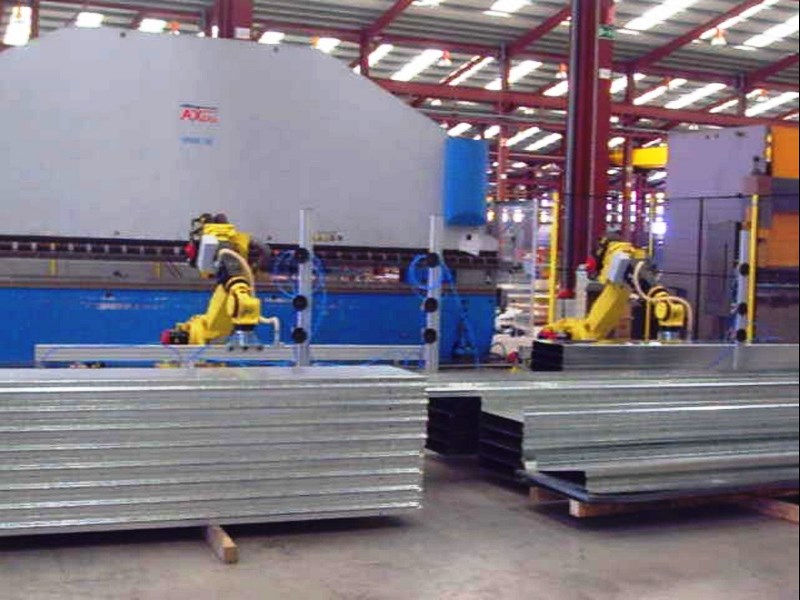 BENDING APPLICATION FOR REDUCED SIZE PARTS.